Air Conditioning - Macomb, St. Clair & Lapeer County, MI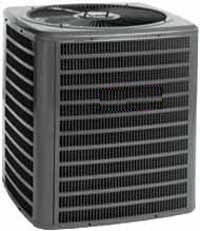 Michigan summers can be beautiful most of the season, but after a long day of outdoor activities it's nice to come home to a cool house.  And when it comes to the hot and humid days, a good a/c unit is critical to get through the day.  That's why it's important to ensure that your Air Conditioning system is performing at it's optimal capacity.  With a good, quality air conditioning system, you can stay comfortable throughout the summer months.  With years of experience and a commitment to complete customer satisfaction, you can count on our team of technicians to deliver comfort when you need it most.  Keep your air conditioner running smoothly and efficiently to stay cool throughout the summer.
New A/C Installation
Air Conditioner Replacement
Air Conditioner Repair
Ductless Air Conditioning
Air Conditioner Cleaning & Maintenance
Air Conditioning System Troubleshooting
Emergency Air Conditioner Repair
AC Tune Ups
Affordable Heating, Cooling & Refrigeration is a full-service air conditioning contractor serving all of Macomb County and St. Clair County, Michigan. From Chesterfield to Richmond to Algonac to St. Clair, we are ready to serve you for all of your air conditioning needs.  We are committed to delivering high quality cooling services at the most affordable price in your area. Whether you're looking for an air conditioner repair job or a new a/c installation, we can handle all of your cooling needs.  Our team of HVAC technicians are professionally trained and licensed handle jobs of any size or complexity.  We service and repair all makes and models of air conditioning units.  We offer financing and payment options for qualifying customers.  Please inquire at the time of your estimate.
Estimate / Service Request